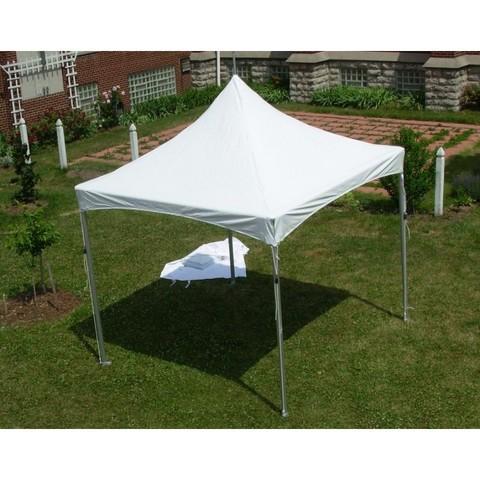 10x10 Commerical High Peak Tent

This 10x10 High Peak Frame Tent is set up using tension cross cables instead of a center pole. This design supports the
high peak
while creating an open and elegant look. High Peak Frame Tents are great for:
weddings, graduations, anniversary parties,
or any
outdoor party event
. This High Peak Frame Tents can be installed in minutes with only 2 people. Our high peak frame tent poles are constructed from 1/8" thick anodized schedule 40 aluminum. Anodizing aluminum gives the pole more strength than using raw aluminum. The frame is a heavy duty commercial frame and each poles measure about 2.5" in diameter. The High peak frame tents have fewer fittings and parts than
traditional pole and frame tents
so they are a very popular choice for yourparty event.